Sewing, Knitting and Crochet
Expand your sewing, crocheting and knitting today! Our workshops cater for all skillsets. From beginner-friendly through to eye-opening for even the most seasoned crafters. We welcome students at any level looking for a fun and creative experience to join our specific and tailored sewing classes here in Whangarei.
Here at Bernina Northland we seek to ensure classes are fun, engaging and you go away with heaps of knowledge ready for your next craft project.
Sewing is a practical must-have skill that's useful for anyone looking to complete creative projects in Whangarei.
Learn to utilise your sewing machine to its fullest potential. And no, its doesn't need to be a BERNINA or Bernetta sewing machine to attend our sewing classes.
Could our Whangarei classes help you realise your inner fashion potential? Perhaps you want to undertake a dress making class or a simple cute tote bag.
With our clearly indicated classes, suitable for all ranges – chose the one that is right for you? Join us here at Bernina Northland for Whangarei based, in person sewing classes!
Get started with crocheting in Whangarei. We offer beginner or refresher classes for crafties looking to have a fun time making something handmade.
Learn crochet basics stitches: form a chain, do singles and doubles, handle tension, neatly work in rows and rounds. You'll also discover the wonders of crochet yarns – know the different types, sort by weight class, ply factor and fiber content.
Create and shape your crochet project – work on your first craft project at our Whangarei crochet workshop.
Relax and learn how to knit with our Whangarei knitting classes!
Knit with confidence and create your best craftwork yet. Learn to cast on and cast off at your own pace through our expert instruction. Better yet, we provide a cozy and welcoming space for knitters of all ages at Bernina Northland.
Knit and purl simple colourful projects or have fun creating complex knit patterns. With a range of knitting classes available you'll always find one that piques your interest.
Twilight Christmas Coasters
Join Sandy to make these embroidered Christmas Coasters using cork fabric. There are four designs to stitch out in-the-hoop with your machine and embroidery unit.
NOTE: you must have an embroidery enabled machine with appropriate embroidery unit to make this project.
Class Time: Monday 20th November           5:30pm – 8pm
Cost: $30 + project requirements
A non-refundable deposit of $30 is required to secure your place in the class.
ALL CLASS REQUIREMENTS ARE TO BE PURCHASED THROUGH BERNINA NORTHLAND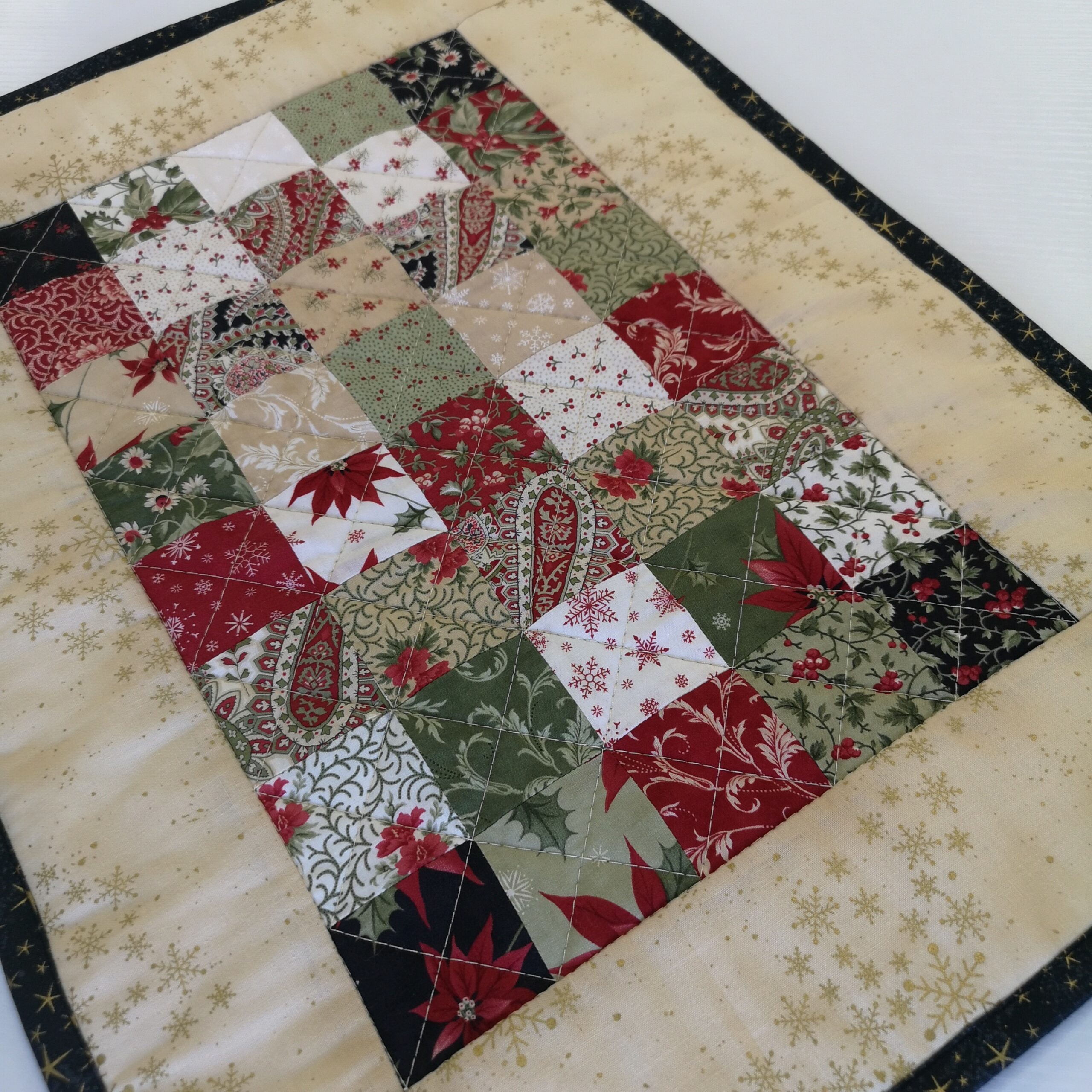 Heatproof Christmas Table Centre
Join Sandy to make a heatproof table center for your Christmas table or as a Christmas gift.
This is an easy and fun project that will also introduce you do big stitch quilting with 30 weight threads.
You must have a dual feed enabled sewing machine or walking foot attachment for the quilting section on this project
Come and have some fun stitching – choose your colourway.
Class Time:
Friday 1st  December 2023
10am – 4pm
Cost:
$20 + project requirements
A deposit of $20 is required to secure your place in the class.
ALL CLASS REQUIREMENTS ARE TO BE PURCHASED THROUGH BERNINA NORTHLAND